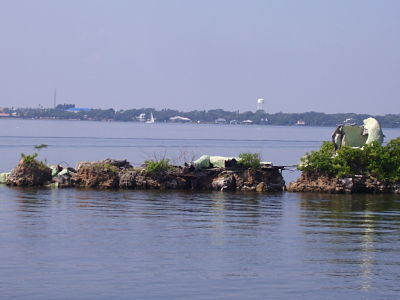 Fall 2008 pages

Reconstructed as they were lots in the internet for a few years.

This year they had a grand opening for the new 65 ft. Jewfish Creek Bridge.  We were the leaders of the boat parade the went on under the bridge while the ceremonies were happening.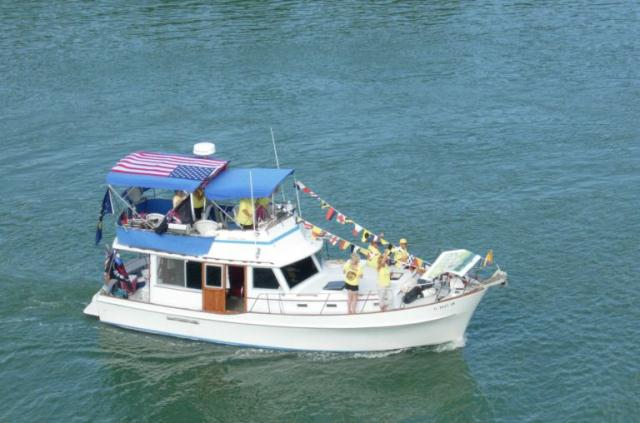 The parade and Security were hosted by the Parrot heads of the Upper Keys, or better known as the PHUK's.

Here we are all decked out for the parage.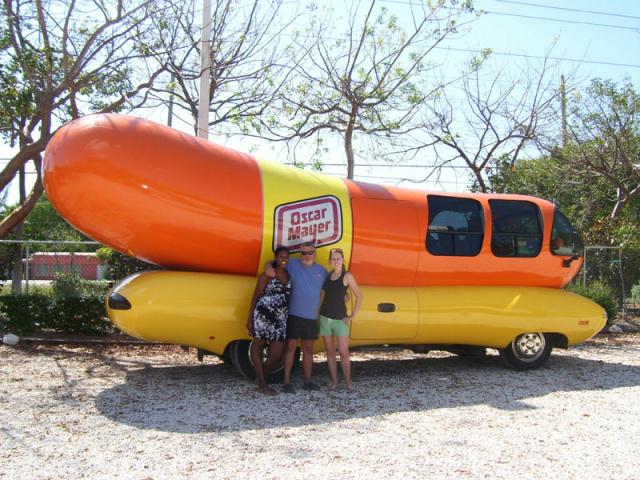 Got a visit from the Oscar Mayer Weinnie girls, took them for an Eco Tours, got a ride in the wienie mobile,  had a good time!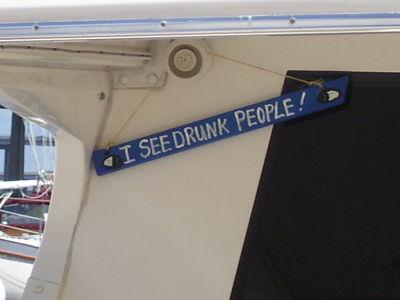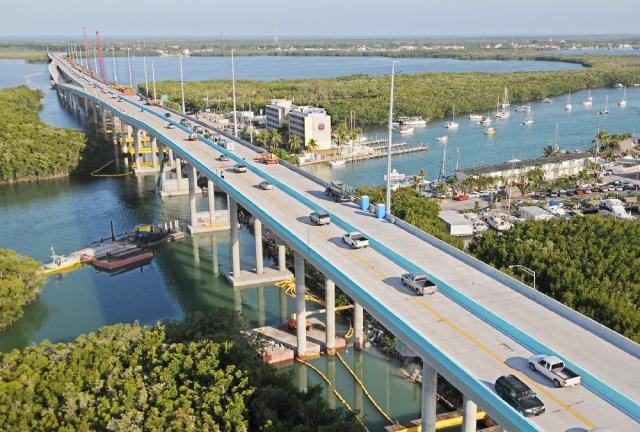 Here is our new Bridge.

Again, I am reconstructing this page, mainly from memory, so it  will be out of order, and generally in disarray!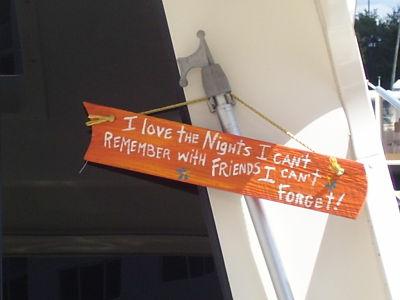 I really wanted to meet this guy, but unfortunately, he wasn't on board.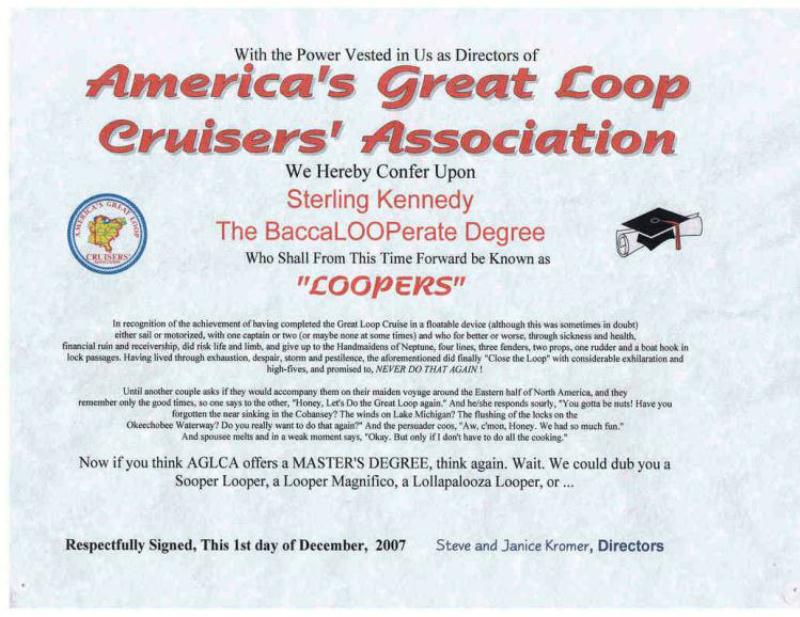 Got this in the mail from my 07 loop. Going again in the fall. I must be nuts!

Wanna hear a scarry story??

Last nite this guy , 6 inches long, and they bite, was on my arm.

He is now R.I.P.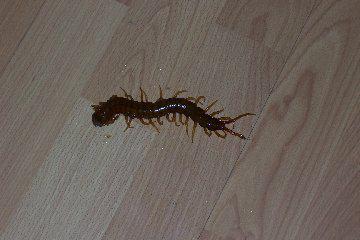 So I am realizing I am not doing so well Reconstructing this page, and I have decided just to give you a Highllights of picture page.

Here we go: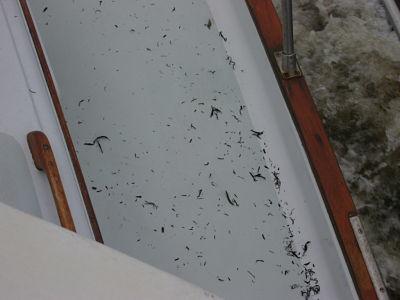 Ashes on the deck from OkeeChoBee Sugar can field burns.....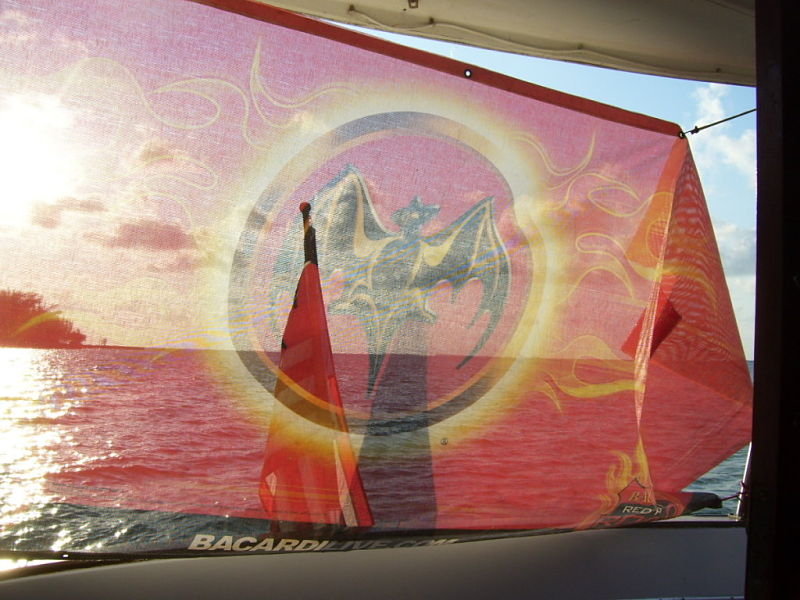 Installed the "Custom" Bacardi Sun block screen......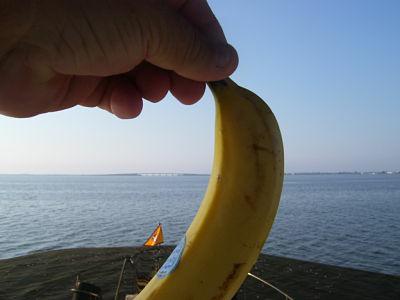 Cruised the Banana River for the first and last time.. Booring....ill marked,...shallow....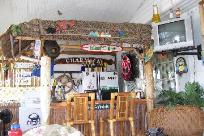 Finished the bar on our patio.....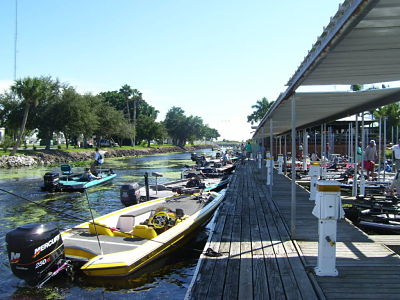 Docked are Roland Martins on Lake O, during a bass tournement.......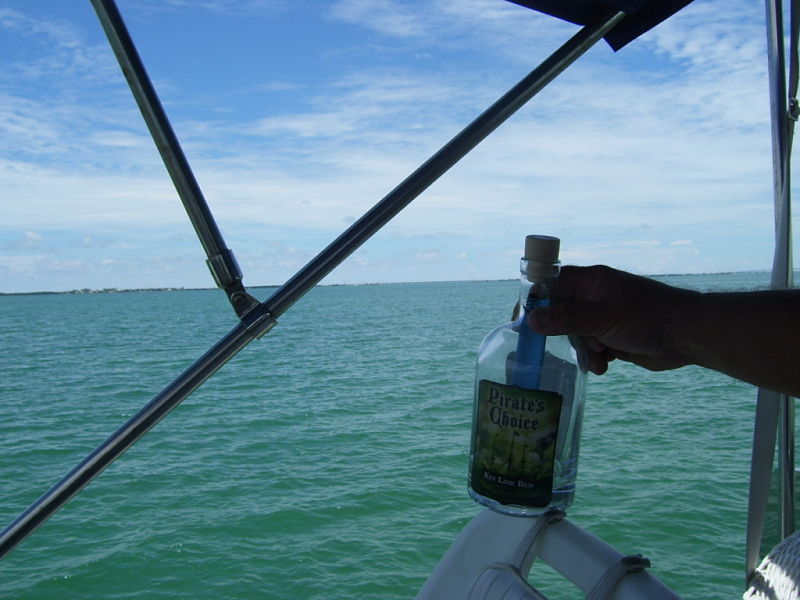 Launched a bottle or two with a note inside....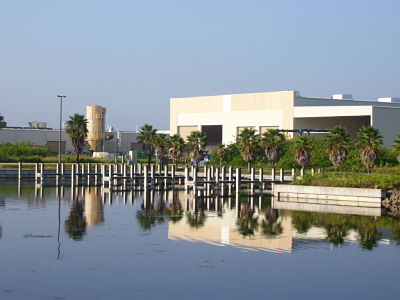 cruised, by the CLOSED sea ray plan on the Canaveral Canal.....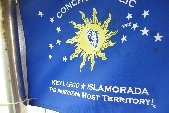 Got one of the first Conch republic flags with Key Largo on it......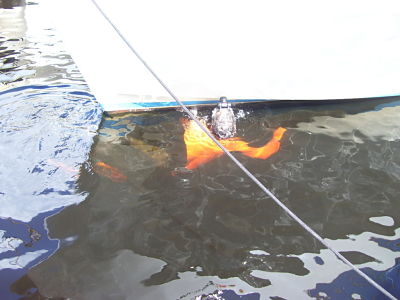 Learned the hard way to secure the bow lines so they don't get caugh up in the bow thruster....

Anchored a few times at dragon point, even though the dragon is gone....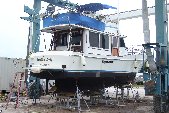 Put the lady on the hard for maintenance...again.......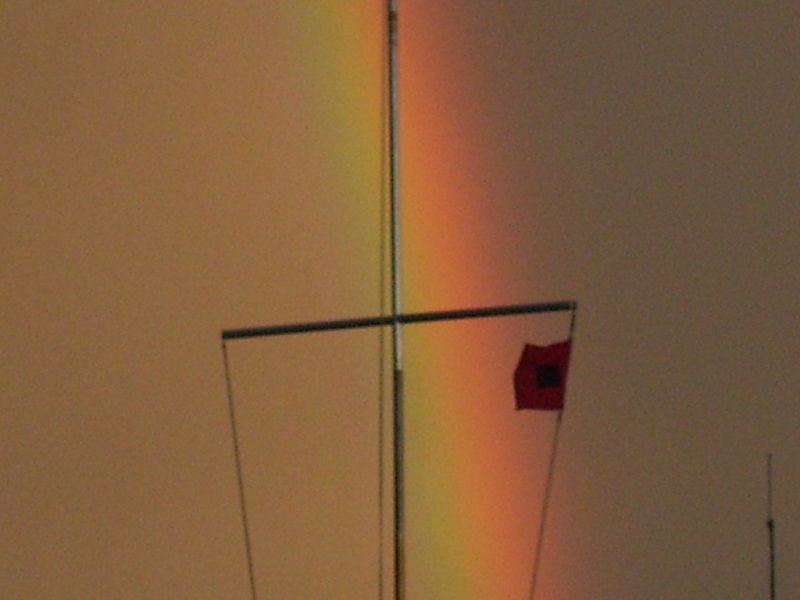 Rode out a tropical storm in Vero....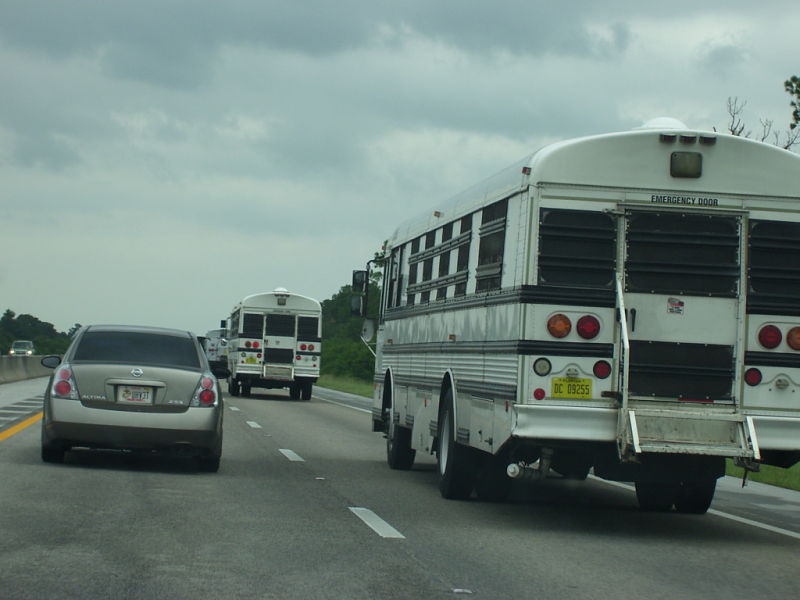 Followed the Jail busses back to the keys, as they were evacuating for another storm....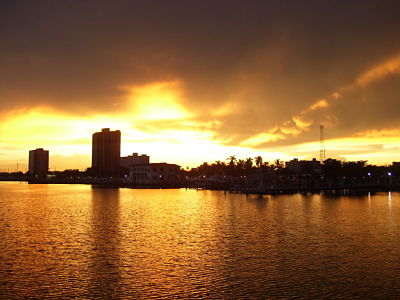 This year we dodged 3 tropical storms, traveled the St. Johns River, the Okeechobee waterway, and the west coast, and did our part to contribute to a krapy economy by visiting every bar along the way!!